项目正在等待管理员审核,并补充信息...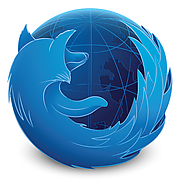 Firefox Focus for iOS
Browse like no one's watching. The new Firefox Focus automatically blocks a wide range of online trackers — from the moment you launch it to the second you leave it. Easily erase your history, passwords and cookies, so you won't get followed by things like unwanted ads.
Download on the App Store.
Getting Involved
We encourage you to participate in this open source project. We love Pull Requests, Bug Reports, ideas, (security) code reviews or any kind of positive contribution. Please read the Community Participation Guidelines.
Build Instructions
Install the latest Xcode developer tools from Apple.
Install Carthage.
Clone the repository:
  git clone https://github.com/mozilla-mobile/focus
Pull in the project dependencies:
  

cd 

focus
  ./checkout.sh
Open Blockzilla.xcodeproj in Xcode.
Build the Focus scheme in Xcode.